Play Virtual Sports Games: All You Need to Know
The The world of sports betting is fast-paced, and with the rise of technology in today's society, it has become easier to perform virtual sports betting activities. Many prefer making bets from their homes rather than attending a sports book or casino.
Many people also enjoy betting on their favorite teams or players without having to travel worldwide to do so. However, as with any betting, some rules must be followed before placing any bets. 
Virtual Sports betting is a way to play virtual sports games. Many people who don't have the time to make it out to the stadium can still enjoy the excitement of wins, loses and experience the level pegging competition.
Virtual sports betting is one of the fastest-growing forms of online betting, and it has grown exponentially over the last few years. To guide you in the process, here are a few virtual sports betting secrets that will help you win more money when playing virtual sports. 
In this article, you will learn what virtual sports betting is and the best virtual sports that have the best odds of winning.
What is Virtual Sports Betting?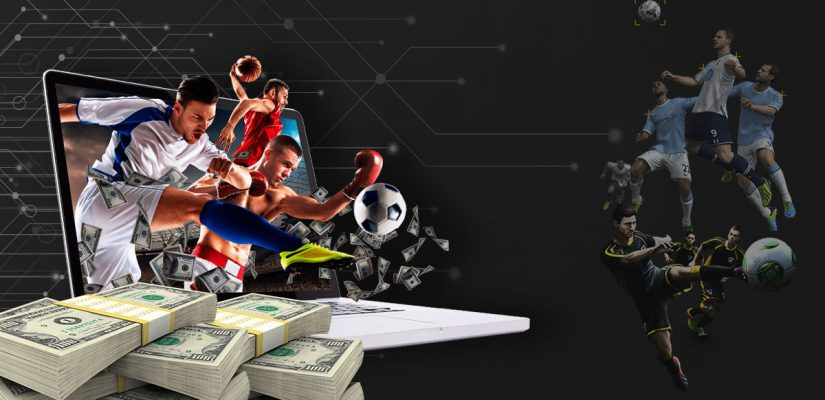 In a nutshell, virtual sports betting is a gambling game in which players participate by placing bets on the outcome of software stimulated sporting events. The games themselves simulate the action and flow of an actual sporting event.
Virtual sports betting, with time, has become more accepted by the public. It allows them to place bets from their homes with no physical presence required. Rather than travel to a casino or other facility, players can place bets online using their computers, tablets or mobile phones.
E-Sports betting is growing rapidly and has become a popular way to bet on video games. You need not travel to a physical location for your wagering needs. You can now play from any part of the world where an internet connection is available.
The most popular form of virtual sports betting involves placing bets on games played by professional eSports teams. These teams are players competing against each other to win tournaments and prizes.
Here are Some of the Best Virtual Sports Games to Bet On
One of the virtual sports that hasn't completed the transition from traditional sports betting to virtual sports betting, in our opinion, is virtual tennis. 
Naturally, the shorter games are more challenging to bet on. The graphics are decent enough; however, there is only one game, and all the matches are on the same grass court with fictitious player names. 
Even if there isn't enough to sink your teeth into, it still provides some fair entertainment, particularly if you enjoy tennis.
Unexpectedly, the latest version of visuals on the bullet horse racing game are a little bit better than most games. However, they are not significant enough to warrant creating a game that has 2-furlong sprint races. 
Although predicting a winner in these events can be quite challenging, one advantage is the variety of odds offered and the fact that long-odds victories occur frequently.
Virtual Cycling is the most realistic game, especially in the initial generation of virtual sports games. It doesn't feel or appear like a virtual sport betting game since the activity in the velodrome is extremely realistic and because people aren't as familiar with cyclists' identities in real life. 
Virtual cycling is best for beginners who are looking to play virtual sports games since there are a fair number of wagers available, and the race has an ideal amount of riders.
One of the games that considerably increased the bar for what is expected of online sports is virtual cricket. In addition to sounding and looking like a real short-over cricket match, virtual cricket features a huge variety of betting options. 
One can anticipate commentary from Phil Tufnell and amazing visuals at these gaming events. It looks authentic because it includes all the major test-playing teams dressed in one-day uniforms.
With the introduction of Virtual Darts, a new benchmark in virtual sports betting was established. If you load up this game, you may be excused for believing that you are witnessing a real match. 
Video capture is utilized very well to show historical figures in the game as they seem in real life. The variety of betting markets for each game is amazing, and the way the sport is presented is identical to what you see on TV. One can safely say that virtual darts are the virtual sports of the future.
The initial wave of virtual football was perhaps the most ambitious. Customers were cleverly offered virtual football betting opportunities, which did a superb job in entertaining them and making a few bucks. 
The quantity of bets offered is a plus, with genuine teams being used like country-based and club-based teams, making it interesting and more authentic.
The original game is still among the greatest virtual games available right now. The idea that one can enter a race with any number of runners is something that appeals to most gamblers. Some websites even provide races over flat ground and jumping. 
Virtual Speedway may not provide the widest betting options, with only four riders competing in each race. Still, it is among the best virtual sports accessible right now in terms of authenticity, visuals, and music. 
Although Speedway may not be the most popular sport to watch today, it has found new life and a new following through virtual media.
Best Website to Start Online Betting
Virtual sports betting is a form of sports betting in which the outcome of the game is determined by the result of another game or event. The two games may be real-life or simulated using the software.
Virtual sports betting is a wagering game in which the outcome of a real-life sporting event is determined by the result of another live sporting event taking place at any time before, during or after the actual sporting event and which may be broadcast on television, radio or streamed online.
YOLO247 is one the top rated betting sites. It offers great odds and makes it easy to play virtual sports games & bet on them.